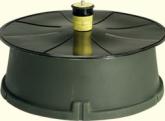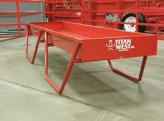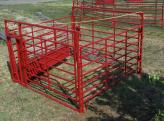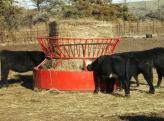 BULL MASTER MINERAL FEEDERS

Bull Master Mineral Feeders

Bull Master doesn't cost...it saves!


Bull Master is a field proven, inexpensive, nontipable, weather-proof mineral feeder.  Livestock nose under and raise of overlapping, circular, flexible weathershield to feed on mineral.

Bull Master mineral feeders come as steel framed or poly and feature a 36" Diameter & 3/8" thick rubber weathershield and mounting hardware.  Optional
Fly Killer Kover
available with purchase of Steel or Poly Bull Master mineral feeders.
Steel Framed Bull Master





Poly Bull Master
15 Gal. Rubber Tub






     150 lb. Capacity
35" Base & 13" Height






  Weighs 41 lbs.
Weighs 55 lbs.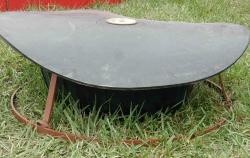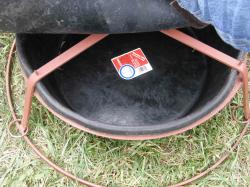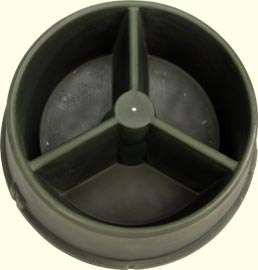 The Fly Killer Kover will rid your herd of face fly and pink eye problems using a pour-on or spray insecticide recommended by the manufacturer for back rubber application.

Adapter kits are available for Applegate, Bull Master, Behlen, Brower, Sioux, Vigortone, and Vita-Ferm three compartment, poly, mineral feeders.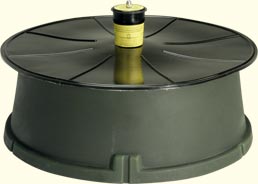 The unit will also provide acceptable horn fly, lice, tick and mosquito control using synergized Prozap Insectrin Pour-On. This is a premixed, ready to use 1.00% permethrin, safe on beef and dairy cattle. Just pour the insecticide into the one quart reservoir centered on top of the kover and your fly control program has just been launched.

The Kover is a 38 inch diameter urethane weathershield with a 1/4 inch thick polypropylene felt disc bonded to the underside. Mineral in the 150# capacity poly feeder entices the livestock to nose under the kover and thus the face, head area and shoulder contact the insecticide saturated felt and the cattle are self treating themselves almost daily.

The Fly Killer Kover is a product of F&B Mann Products, LLC;  Waterville, KS